Welcome to the future of spinal surgery
Incisions are usually less than one inch! Our surgeons use special surgical tools to access the damaged area of your spine without harming the muscles and tissue around it. When compared to traditional -or- "open" procedures, MIS consistently sees better outcomes.
Northshore spine surgeons, Dr. K. Samer Shamieh, Dr. Justin L. Owen,  Dr. Jeremy R. James and Dr. Sean Michael Rider are spine surgeons in Southeast Louisiana with the training, skill, and technology to provide MIS surgery.
Am I a candidate for robotic spine surgery?
Every patient is different. Robotic spine surgery is utilized more for specific fusions of the lumbar spine. Northshore surgeons, Dr. Samer Shamieh and Dr. Jeremy James, will look at a number of factors including your medical history and symptoms to determine if this approach will give you the best possible outcome.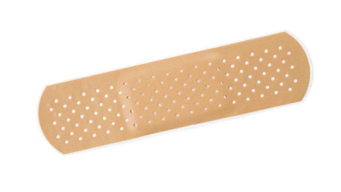 Minimally Invasive Techniques
Minimally Invasive means the smallest amount of damage to the spine and body as possible. These techniques use the smallest incisions possible and require cameras to visualize the spine. Patients tend to recover much faster from a minimally invasive procedure because the surgeon is able to leave the muscles around the spine intact and causes less trauma to the surrounding anatomy.